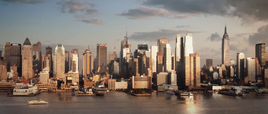 New York City is the location that Tom Clancy's The Division is set in. The player has the ability to free roam around New York City, being able to search through buildings while scavenging for items. Although the city is optimized for the best gameplay, the city pertains real-life locations based in New York City, New York.
Ad blocker interference detected!
Wikia is a free-to-use site that makes money from advertising. We have a modified experience for viewers using ad blockers

Wikia is not accessible if you've made further modifications. Remove the custom ad blocker rule(s) and the page will load as expected.