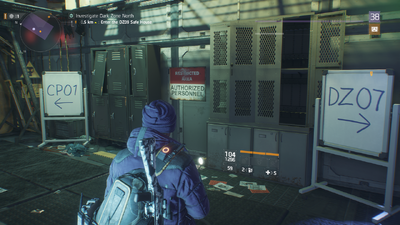 Noticed these when I was exploring DZ North at the first checkpoint, along with the other checkpoint leading to a blocked off "CP02".... (CP obviously being Central Park) It clearly leads into Central Park and just makes sense to the rumors, along with it being identical to Dark Zone categories. Thoughts???
Ad blocker interference detected!
Wikia is a free-to-use site that makes money from advertising. We have a modified experience for viewers using ad blockers

Wikia is not accessible if you've made further modifications. Remove the custom ad blocker rule(s) and the page will load as expected.